WELCOME TO TESLA OWNERS CAMPER DAY SWEDEN, PRESENTED BY BEST DRIVE.
BEST DRIVE WILL PRESENT/SELL TIRES FOR TESLAS AT THE EVENT.
TIMETABLE:
Preliminary program for Sweden
09.00-15.00 Open the gates for campers.
15.30 Opening ceremony
16.00 Presentation of participants in competition of best modified Tesla
16.30 Online with Campers in Australia
17.00 Presentation of local sponsors
18.00 Starman – Eli Burton talks about My Tesla Adventure, also Q&A.
18.30 The 1, 2, 3 Winners of Best Modified Teslas is announced
19.00 Online with other Camper Day sites around Europe.
19.45 Winner in local lottery
20.00 Local Troubadur
21.00 DJ Daniel Andersson starts the disco.
00.00 We close the doors and activate camp mode for the night.
Sunday 19th of June
07.00 -09.00 Breakfast (Pre-order when you enter Camper Day)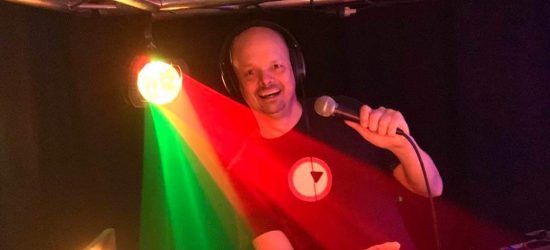 Exhibitors:
Mastervolt

Will come with this huge container with batteries so you can charge your Tesla.

Tylösound

Will be in charge of broadcasting the event online

Riddermark Bil kommer vara på plats och ge en bud på din bil direkt på plats. Alla som låter sin bil värderas får en gåva.

Stranaboats

Strana är en helt eldriven motorbåt som fullständigt förändrar synen på vad en båt är.
PROGRAM:
The day will be filled with exciting lectures, great food and new friends. Shop cool peripherals for your Tesla or have Teslas Service team fix your Tesla.
Starman / Eli Burton from My Tesla Adventure will talk about his experience and give his best advice on camping in your Tesla.
Best Drive will present/sell Continental tires for Teslas at the Tesla Owners Camper Day. Their experts will be on site and give lectures on what tires are best for your Tesla, regarding noice canceling, range and grip. There will also be super deals on tires!
Hamphi.com has the coolest aftermarket products for your Tesla and will show their huge range of products for all Teslas.
Restaurant
The aim for the restaurant is that you will always remember what you ate in Laxå at Camper Day.
Youtube
We will broadcast the entire day on Youtube and interact with other Tesla Camp Sites around the world. Do you want to on the broadcast with your Tesla? Show us your best advice for camping or the coolest car.
Prices / Competitions
We will have many different prices and competitions during the day, who has the most pimped out Tesla? Who traveled the longest distance for the Camper Day?
Get a tent for the roof of your Tesla
The guys from https://outdoordays.se/ will be at Tesla Camper Day and show their cool roof tent for Tesla. Try it out and buy it for a great price if you like it.
And much more to come!